Welcome to the Bailey Elementary   PTA website!
This site is your one stop for all information related to our Bailey PTA's events, volunteer opportunities, budget…everything PTA.   Take a few minutes to check out the links to the left especially what the Bailey PTA provides and ways to get involved.
We try our best to keep this site current, and it is updated frequently.  Be sure to bookmark our page and come back often! 
If you have comments regarding PTA matters, feel free to email any of the board members via the Contact Information link.
If you have any comments or suggestions relating to this website, please email the Bailey PTA webmaster. 
Bailey PTA Upcoming Events, News & Link Highlights:
Thank you, Bailey families!
Thanks for all your help with our PTA fundraising for the 2016-2017 school year!  It really does helps our school in many amazing ways!  For more information on our budget, check out our LINK.
Spring PTA Fundraiser & Wellness Program:          APEX FUN RUN
Big Mac, Em-azing and Jazzy Jeff - our Apex Team:
KICK OFF CELEBRATION happened March 28!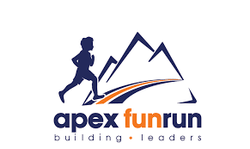 The Bailey PTA has added an Apex Fun Run as part of our fundraising efforts for the 2016-2017 school year.
Apex provides a two week curriculum where "coaches" come to classrooms during the school day to encourage students and promote wellness and fitness.  The two week program culminates in a Fun Run for all students on Thursday, April 6.
Families will be able to take pledges for runners, including the option of online pledges which makes it easy for family and friends from out of town to help participate and encourage your runner/runners!  This is a fun, new way to help out the Bailey PTA!
Check out our Bailey PTA Apex Fun Run page:  APEX
Thanks to all who supported our Apex Fun Run Spring Fundraiser!
Want to be part of our Bailey PTA email group?  We'll email you re: things going on with the PTA, opportunities to help, etc.
We won't share your email with anyone else and emails will be sent "BCC" so others don't see your email address.
Name and email is all we need - this survey will take you less than one minute! 
Sign up here: EMAIL CONTACT LINK
Community Events
Wendy's, Buffalo Wild Wings and Culvers are the participating restaurants for this year.  These are restaurants who give back to Bailey on specific nights.  Check out details here:  LINK
2016-2017 Volunteer Opportunities
To sign up to be part of our "pool" of volunteers, click here: SIGN UP 
When volunteer opportunities arise, we'll email our pool of volunteers to see who can help.
Here is our list of specific volunteers we're looking for right now (but please, also, consider signing up for our "pool" with the link above - those will be the volunteers I email when we have other needs through the year to see if you're interested/available): SPECIFIC NEEDS
Amazon Smile
Do you shop on Amazon?  Did you know you could get all the same great benefits Amazon offers and raise money for our school?
Every time you shop on Amazon (via the Amazon Smile site), Amazon Smile will give 0.5% of your purchase back to our school…same products, same prices and same shopping options.  Amazon Prime members are eligible too!

No need to register - just use this link (or the link on the box below) every time you shop on Amazon: http://smile.amazon.com/ch/41-1710568

This link is a direct link to benefit Bailey (which shows up as "PTA Minnesota Congress", but the link has our Tax ID number so we know it's for Bailey.
PTA Membership
Please check out our "Donations & Membership" page for how to join the Bailey PTA.  We look forward to having you be a part of our Bailey PTA community!
For more details and other upcoming events, please see our Events Calendar page.