Bailey PTA Board 2019-2020
President: Christine Roban (parent)
Email: president@baileypta.com
About Christine:  I am a busy mom to 2 amazing, funny and entertaining children here at Bailey.  I joined the PTA 2 years ago and helped out with a few events here and there but my pride and joy is being the chair for the TWINS event which I love organizing!  I am very excited to take on the role as PTA President this year as I truly enjoy helping out wherve I can with the teachers and the students.  I believe this year will be a great year for not only myself but the new board as well! When I'm not helping with the PTA,  I work part time for a realty office and also PT as a manager/server at a local restaurant.  I like to watch movies with my family, find new fun activities/events around town, concerts, reading and explore new parks in the area.  I enjoy watching my kids in their sports the most as it's fun watching them grow and seeing what they're capable of.  I feel very fortunate with the opportunities I've been given and only want to help give back where I can to those who have helped my children grow!  
Favorite color:   Forest Green
Favorite cartoon character:  All the Xmen
Favorite place to vacation:  Chile and Hawaii are on my bucket list
Favorite TV Show:  Friends, Family Feud, honestly pretty much all of them!!! :)
Co-President: Kaycee Winnie (parent)
Email: president@baileypta.com
About Kaycee:  
Favorite Color: 
Favorite Cartoon Character:  
Favorite Place to Vacation:    
Favorite TV Show: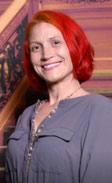 Vice-President: Darah Strong (parent)
Email: vicepresident@baileypta.com
About Darah:  I'm a mom to two wild boys!  I joined the PTA board a few years and enjoyed being able to have my voice heard.  Having a direct impact on the school my boys go to is very important to me.  Outside of working full time I enjoy running up and down the football field watching my boys play, spending time with family, and watching reruns of old sitcoms.    
Favorite Color: Teal or Skol Purple
Favorite Cartoon Character:  Baby Jack Jack
Favorite Place to Vacation: I'm actively searching for it!   
Favorite TV Show: Will and Grace, Veep, Friends

Secretary: OPEN
Email: secretary@baileypta.com
Favorite Color: 
Favorite Cartoon Character: 
Favorite place to vacation: 
Favorite TV Show: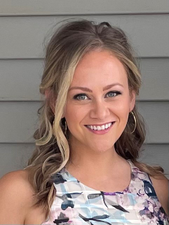 Treasurer: Andrea Hable (parent)
Email: treasurer@baileypta.com
About Andrea: I'm a mom of two kiddos who are both at Bailey this year. I've really enjoyed being part of the Bailey community through the PTA, and helping to support our students and teachers. I'm also an attorney with my own practice in estate planning. This is what led me to the treasurer role as I enjoy running a business and all the budgeting and accounting that is part of that.
Favorite color:  Turquoise
Favorite cartoon character: Alice (Alice in Wonderland) or Moana
Favorite place to vacation: San Diego, CA
Favorite TV show: Anything funny!
Bailey Committee Chairs 2018-2019
Apex Fun Run (Spring Fundraiser): Darah Strong
Art Adventure: Sarah Sorenson
Book Fair: Melissa Lutz, Janice Erickson & Kim Benton
Box Tops for Education: Carol Thoma
Community Events: Darah Strong
Conference Night Dinners: Kara Gulden & Andrea Olson
Fall Fundraiser (Read-A-Thon): Eileen Romain & Andrea Hable
Hearing/Vision Screening: Deanne Trudeau
I Love to Read: Carol Thoma
Back-to-School Open House: Christine Roban

Passport Club: Tanja Roehl
Picture Day Coordinator: Eileen Romain
School Tool-Box/Supply Pre-Order: Joyce Courtney & Jessica Sanders
Skatetime Chair: Darah Strong
Spirit Wear: Anna Stoll
Staff Appreciation Week: Tanja Roehl
"Thursday" Folders: Tanja Roehl
Twins Night: Christine Roban
Volunteer Coordinator: PTA Board members
Website for PTA: All board members
Yearbook: Christine Roban
Board Position Descriptions
President(s): Oversees and provides guidance for all PTA board members/committees and activities, creates agendas and conducts PTA meetings according to Roberts Rules of Order, helps set priorities and leads the school PTA toward specific goals chosen by the membership and is the official representative of the school PTA. The president(s) work closely with the school administrators to meet the goals of the membership and is/are responsible for the accuracy of PTA information and compliance with PTA policies/bylaws.

Vice President(s): Act(s) as aide(s) to the president(s), perform duties of the president(s) in their absence, performs other duties as may be assigned by the association. Responsible for submitting PTA memberships to MN PTA and insuring that Bailey PTA is in compliance with policies/bylaws. Helps set priorities and leads the school PTA toward the specific goals set by membership.

Secretary: Records minutes at each PTA Meeting and submits them to the PTA president(s) for review, makes necessary revisions. Emails the final minutes to the website coordinator.

Treasurer: Controls all funds of the association accounting for all receipts and expenditures, makes disbursements as authorized by the president, executive board, or association. The Treasurer ensures that all checks are signed by two authorized PTA members. Provides Treasurer's Report at PTA meetings conforms to bylaw requirements; submits books annually for an audit by an outside agency. Helps set priorities and leads the school PTA toward the specific goals set by membership.