COMMUNITY EVENTS
The mission of the Bailey PTA "Community Events" is to provide opportunities that bring together Bailey families, friends and staff and at the same time, raise money for the Bailey PTA. We've found some great "eating" opportunities to do just this!  We hope you can participate in some of our events! 
Please read below for specific information on how to participate and how to assure your purchase will count towards the Bailey PTA.  (Most locations need to see a flyer on paper or via phone; some take a verbal "we're here to participate the Bailey PTA" but some don't.  See below for details.)

If you have questions regarding any of these events - please contact Anne Miller (president@baileypta.com).
Check out our specific Community Events below: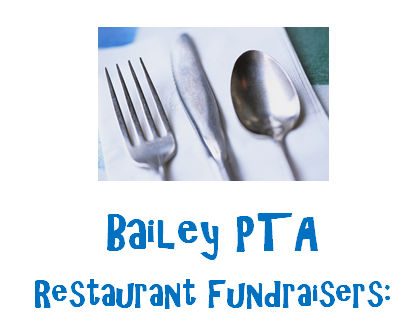 Wendy's Nights
1st Wednesday of each month
Join your Bailey friends for a bite to eat! Wendy's night is the first Wednesday of every month (starting in October) between the hours of 5 and 7:00 p.m. 20% of orders that mention BAILEY ELEMENTARY PTA will benefit the PTA.  This is a change from past years - you MUST MENTION Bailey upon checkout for Bailey to get 20% of sales during these time periods.
Culver's Nights
2nd Tuesday of each month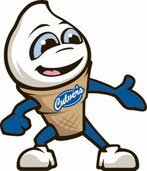 NEW COMMUNITY NIGHT EVENT for 2016-2017: Culver's in Woodbury!  On the 2nd Tuesday of each month, from 5-7 p.m., Culver's will donate 5-10% of sales (depending on the level of sales per hour) for ALL customers who come to Culver's during those times.  So, no coupon or mentioning of Bailey needed for Culver's!  Hope you see you there!
Buffalo Wild Wings                      
3rd Wednesday of every month
This will be our third year participating with the Oakdale Buffalo Wild Wings as part of our Community Events - another eating option!  :)
We will be participating with the Oakdale Buffalo Wild Wings (over by Best Buy) "Eat Wings Raise Funds" program.  On participating days, if you come in to dine or pick up some take out from the Oakdale Buffalo Wild Wings (and show the flyer - on your smartphone or in printed version), the Bailey PTA will get 10% back.  YOU MUST SHOW THE FLYER OR BAILEY WILL NOT GET CREDIT FOR THE SALE!
We will have "Eat Wings Raise Funds" nights on the 3rd Wednesday of each month (so September 21, October 19, November 16, December 21, January 18, February 15, March 15, April 19 and May 17).  This offer is good for open-close on the above listed dates despite what the coupon says for time.  
Here is the flyer for the next BWW day: 
Full List of Community Events
(Also on our PTA calendar)
APRIL
W 4/5 =

Wendy's Night

(5-7 p.m.) – 20% back to Bailey but you must mention Bailey upon checkout

T 4/18 =

Culver's Night

(5-7 p.m.) – 5-10% back to Bailey during these times
W 4/19 =

BWW Day

(11 a.m. – 11 p.m.)  – coupon needed for 10% back to Bailey
MAY
T 5/9 =

Culver's Night

(5-7 p.m.) – 5-10% back to Bailey during these times
W 5/17 =

BWW Day

(11 a.m. – 11 p.m.)  – coupon needed for 10% back to Bailey
JUNE
W 6/7 =

Wendy's Night

(5-7 p.m.) – 20% back to Bailey but you must mention Bailey upon checkout

 
SEPTEMBER
W 9/7 =

Wendy's Night

(5-7 p.m.) – 20% back to Bailey but you must mention Bailey upon checkout

T 9/13 =

Culver's Night

(5-7 p.m.) – 5-10% back to Bailey during these times

W 9/21 =

BWW Day

(11 a.m. – 11 p.m.)  – coupon needed for 10% back to Bailey
OCTOBER
W 10/5 =

Wendy's Night

(5-7 p.m.) – 20% back to Bailey but you must mention Bailey upon checkout

 

T 10/11 =

Culver's Night

(5-7 p.m.) – 5-10% back to Bailey during these times

 

W 10/19 =

BWW Day

(11 a.m. – 11 p.m.)  – coupon needed for 10% back to Bailey
NOVEMBER
 

W 11/2 =

Wendy's Night

(5-7 p.m.) – 20% back to Bailey but you must mention Bailey upon checkout

 

T 11/8 =

Culver's Night

(5-7 p.m.) – 5-10% back to Bailey during these times
W 11/16 =

BWW Day

(11 a.m. – 11 p.m.)  – coupon needed for 10% back to Bailey
DECEMBER
W 12/7 =

Wendy's Night

(5-7 p.m.) – 20% back to Bailey but you must mention Bailey upon checkout

T 12/13 =

Culver's Night

(5-7 p.m.) – 5-10% back to Bailey during these times
W 12/21 =

BWW Day

(11 a.m. – 11 p.m.)  – coupon needed for 10% back to Bailey
JANUARY
W 1/4 =

Wendy's Night

(5-7 p.m.) – 20% back to Bailey but you must mention Bailey upon checkout

T 1/10 =

Culver's Night

(5-7 p.m.) – 5-10% back to Bailey during these times
W 1/18 =

BWW Day

(11 a.m. – 11 p.m.)  – coupon needed for 10% back to Bailey
FEBRUARY
W 2/1 =

Wendy's Night

(5-7 p.m.) – 20% back to Bailey but you must mention Bailey upon checkout

W 2/15 =

BWW Day

(11 a.m. – 11 p.m.)  – coupon needed for 10% back to Bailey
 

T 2/21 =

Culver's Night

(5-7 p.m.) – 5-10% back to Bailey during these times
MARCH
W 3/1 =

Wendy's Night

(5-7 p.m.) – 20% back to Bailey but you must mention Bailey upon checkout

T 3/14 =

Culver's Night

(5-7 p.m.) – 5-10% back to Bailey during these times
W 3/15 =

BWW Day

(11 a.m. – 11 p.m.)  – coupon needed for 10% back to Bailey
W 3/22 = Gigi's Cupcakes Day (10 a.m - 8 p.m.) - 10% back to Bailey but you must mention Bailey upon checkout